by Rosina Fotia, Principal
I would like to welcome everyone from the school community to the 2018 school year. I trust that everyone had a safe and restful summer break and is ready for the upcoming year. The school year has started smoothly, students have settled quickly and the focus in the classroom has moved to improving learning outcomes. We have also officially welcomed all our new staff and students at a whole school assembly. A special welcome must be extended to our 120 Year 7 students and their families.
---
2018 Learning Focus
The main focus areas in terms of students learning outcomes were developed during 2017 and were outlined to staff at the beginning of this school year. The College priorities this year include:
Improving literacy and numeracy outcomes for all students;
Improving curriculum and assessment practices;
Increasing students' level of active engagement in learning;
Building student capacity to become more resilient, self-reflective learners and productive global citizens.
---
Professional Practice Days
As part of the Victorian Government Schools Agreement 2017, teachers will receive one day per term when they are out of the classroom to focus on the improved delivery of high quality teaching and learning.
Your child's teacher will spend four days per year further developing their skills in areas that are aligned to the school priorities. Your child will directly benefit from these improvements in their daily learning.
On these days, an alternate teacher will be provided with the learning plan for the day and be well equipped to assist your child with their learning needs.
We are scheduling the professional practice days ahead of time so there is minimal impact to students and, where possible, there is consistency in teaching.
If you would like more information on the professional practice days and when they are planned, please contact me at the College.
---
Professional Learning Community (PLC)
Lilydale Heights College has been selected to join the PLC initiative in 2018. This opportunity to join the PLC initiative, will allow a team of College leaders access to a comprehensive program of professional learning. The training aims to equip principals, school leaders and teacher team leaders with the PLC practices that reliably increase teacher effectiveness and student learning.
---
2018 College Student Leadership Positions
Congratulations to the following students who were elected into student leadership positions for 2018. They were officially recognised at a whole school assembly on Thursday February 22.
College Captains: Jack Day, Jonathan Burgham, Sophie Liszka
Year 12 Prefects: Kira Cassidy, Emily Hall, Maddy Ellis
Year 11 Prefects: Damian Dao, Rebecca Nel
Year 11 Vice Captains: Gen Bowen, Kacey Buller, Hannah Smith
College House Captains
Castella Captain: Prue Angove. Castella Vice Captains: Beaudon Nash, Connor Wishart.
Melba Captain: Amy Boyce. Melba Vice Captains: James Mann, April Jeeves, Jess Jeeves.
Yarra Captains: Chloe O'Hea, Emily Hall. Yarra Vice Captain: Kacey Buller.
Olinda Captains: Lisa Breslin, Jack Day. Olinda Vice Captain: Shae Scott.
College Music Captains: Jack Hudson, Prue Angove, April Buttress. College Music Vice Captains: April Farkashazy, Taylah Griffiths, Joshua McKinnon.
---
VCE Results
The 2017 VCE cohort completed a very successful year of study and again produced some exceptional results. The top ATAR achieved at Lilydale Heights College in 2017 was 91.65, ranking this student in the top 9% of students in the state. 76% of the class of 2017 indicated that they wished to continue with further study in 2018 and received a first round offer.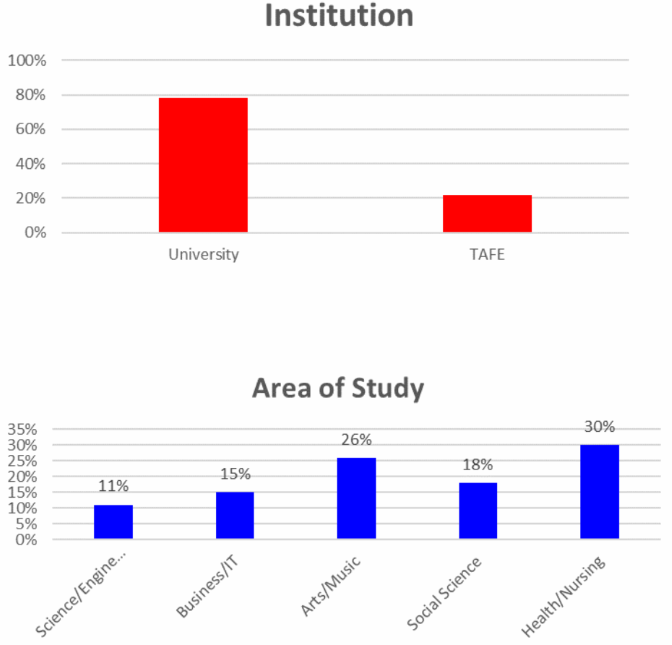 In addition to this 16 students completed their Senior VCAL certificate and have transitioned to full time employment/training in 2018.
---
Soaring Start Camp
Preparation for the Year 12 VCE class of 2018 is well underway with students already having completed their "soaring start" study skills and careers camp. Year 12 VCE students spent three days at Ormond College based at the University of Melbourne where they undertook study skills tutorials as well as visited Melbourne University and other city based universities etc such as RMIT, ACU, William Angliss and Swinburne.
---
Yarra Valley VCE Creative Arts Showcase
This regional showcase occurs each year and is held at the Red Earth Gallery in Mooroolbark. The showcase is open to the public from Feb 16th of this year. Eight of our VCE students will have their works showcased at this year's exhibition. Congratulations to the students and their amazing teacher Laura Morley!
It has clearly been a very successful start to the school year and we look forward to many more successes and positive opportunities for students.
---
College Council Elections
Nominations for vacant positions on the College Council close at 4pm on Friday Feb 23. If necessary, an election will be held in the week beginning March 5th, 2018. Details are below.

Notice of Election and Self-nomination Form