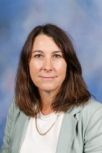 by Leigh Thomson
---
Year 7 students have been busy over the last week of term producing Gingerbread. This process was rolled out over three lessons.
First lesson – producing the dough
Second lesson – cutting out the shapes and cooking the dough
Third lesson - decorating the gingerbread.
All students enjoyed the challenge and we hope you have been able to sample their creative creations.