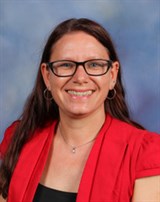 by Shannon Sargeant (on behalf of the Science Faculty)
---
The gardening team from the Voice of 8 have continued this month to complete the Ute garden bed. With the help of Doug Sandon (maintenance) they have made a frame for the Ute tray to sit on and have filled it with soil. The final task of adding plants will occur in the next month.
A special thanks to:
Boss Aluminium in Bayswater for donating the Ute tray.
Bunnings Lilydale for donating materials to make the frame.
Supersoil Lilydale for donating the soil to fill the tub.
The Sustainability team have also been busy organising the Bunnings BBQ fundraiser. We anticipate that we will be able to fund the creation of a few garden beds with the money that we raise. Many families and college staff have been generous with their donations of supplies and/or time for the day.
It is fantastic to have so many community members willing to assist us with our projects. We thank you very much.