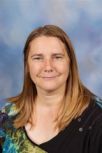 by Paula Grinberg
---
Welcome to the Lilydale Heights College "select an instrument" demonstration video.
We offer Instrumental Music from Year 7 through to VCE including VET Music. You don't need to come from a musical family, anyone can learn.
In 2021 Year 7 we offer the opportunity to join the Music Enrichment Program where students participate in lessons and band in school hours.
I hope you enjoy watching the video and feel inspired to learn an instrument. Once you have selected at least three instruments, please fill the expression of interest form provided in your information pack.
If you have any question please contact the school on 9735 1133
---