by Rosina Fotia, Principal
Welcome back to Term 4 everyone. The weather is warming and the festive season will be upon us shortly. The College continues to work at full pace and planning for 2018 is well underway.
Learning Focus
Year 12 students are heading into the hectic examination period for this school year. Masterclasses have been completed and students are about to enter the SWOT vacation period. Staff made themselves available to students right through the term break and will continue to prioritise feedback to Year 12 students at this time.
The Leadership Team has been interviewing a sample of students regarding their NAPLAN results. The aim of this initiative is to engage students in conversations regarding their learning and to help them to identify areas of growth and focus areas for improvement.
The network has been provided with a unique opportunity for staff to access a workshop delivered by Mary Jean Gallagher. Mary has had a 35-year career as an educator with roles as a Teacher, Principal and System Leader. She was the Assistant Deputy Minister and Chief Student Achievement Officer at the Ministry of Education of Ontario. Through this role she led the delivery of the government's student achievement agenda, including elementary and secondary student success, leveraging her passion for student learning and student achievement. Mary's focus will be on the importance of great teaching, how teachers can make a difference, and how every student can learn and progress. In addition to this, Mary will be running a personal workshop for the Leadership team here at the College.
Year 12 Celebration Day
The final day for Year 12 students was a wonderful day of celebration. Celebration of 13 years of schooling ending for the Lilydale Heights Class of 2017. It began with an early morning breakfast, followed by a whole school assembly, which involved staff, students and parents. Then to the obligatory costume parade and signing of the pole. Well done to this year's cohort on their fun and energy. We wish you luck with the upcoming examination period.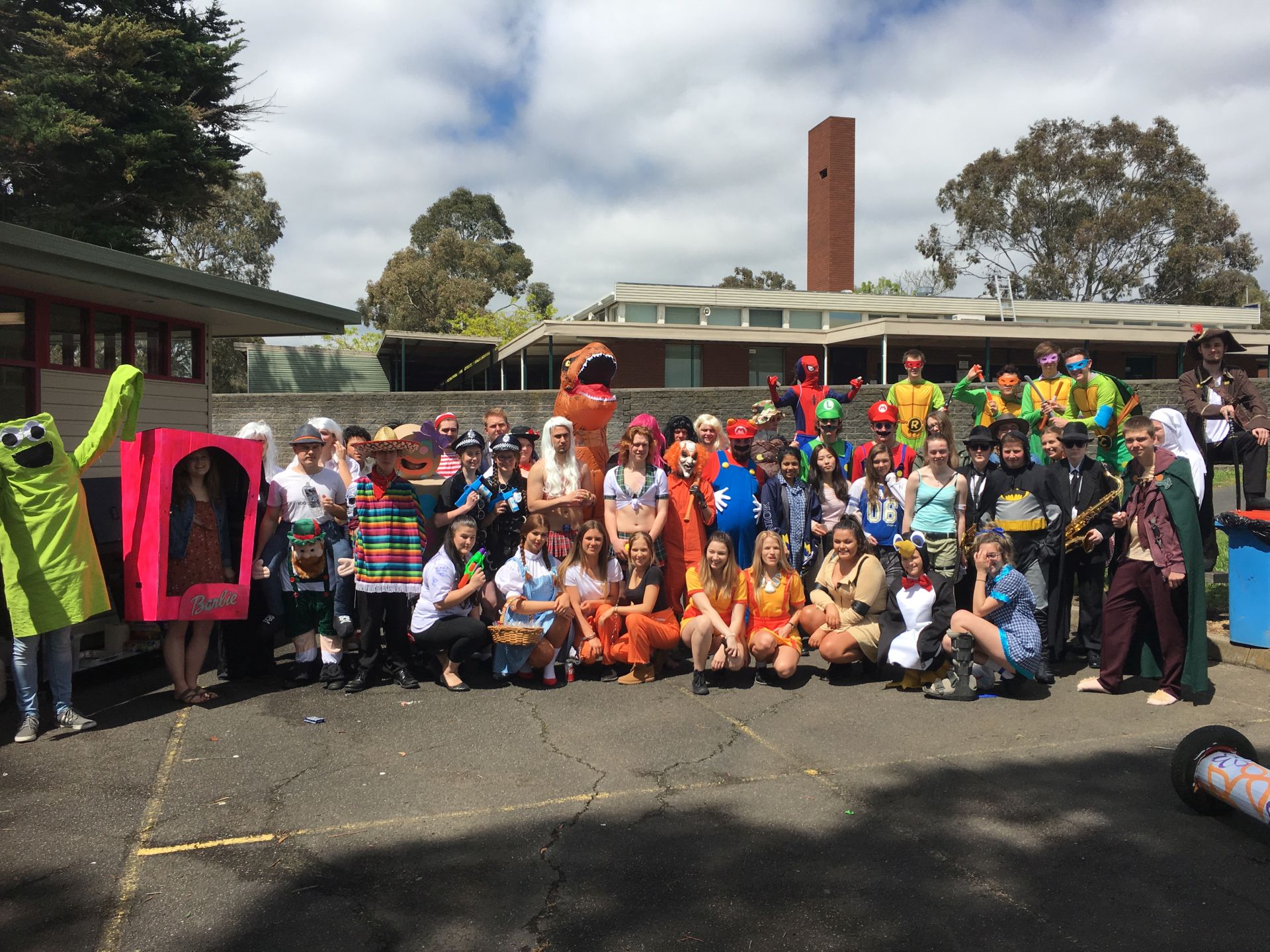 Facilities
Upgrade to the D Block toilets has been completed. These long overdue works have made a significant impact to the facility. The College hopes to use this template as a model for upgrades to other facilities in the College.
Work on the indoor/outdoor garden is progressing slowly. The cover has been installed and some artificial turf has been laid. It is anticipated that this work will be completed by the end of this month.
In response to an asbestos audit held late in Term 3, DET has completed an assessment of works that need to be completed in the short term. The scope of this work is extensive and is planned to be completed over the summer break.
Writer's [C]ramp
This overnight experience offered enthusiastic, talented writers in Years 5, 6 and 7 from the local network of schools with a chance to come together for 24 hours as a writing community. Seven students from Lilydale Heights College attended and undertook a range of writing masterclasses run by experienced writing teachers. Each session focused on a different aspect or device used by strong writers. Writers provided feedback to one another in a safe, creative and supportive context with all participants sharing the same belief that it is cool to be a writer. The end result, the production of a piece of 'flash fiction' presented as a zine. The collection of zines will be duplicated so that schools across the network have access to the writing. Thank you to Robyn English, Principal of Rolling Hills Primary school for her inspiration and thank you to Mr Denny, Ms Serle and Mr McKenzie for their contribution to the [C]ramp's success.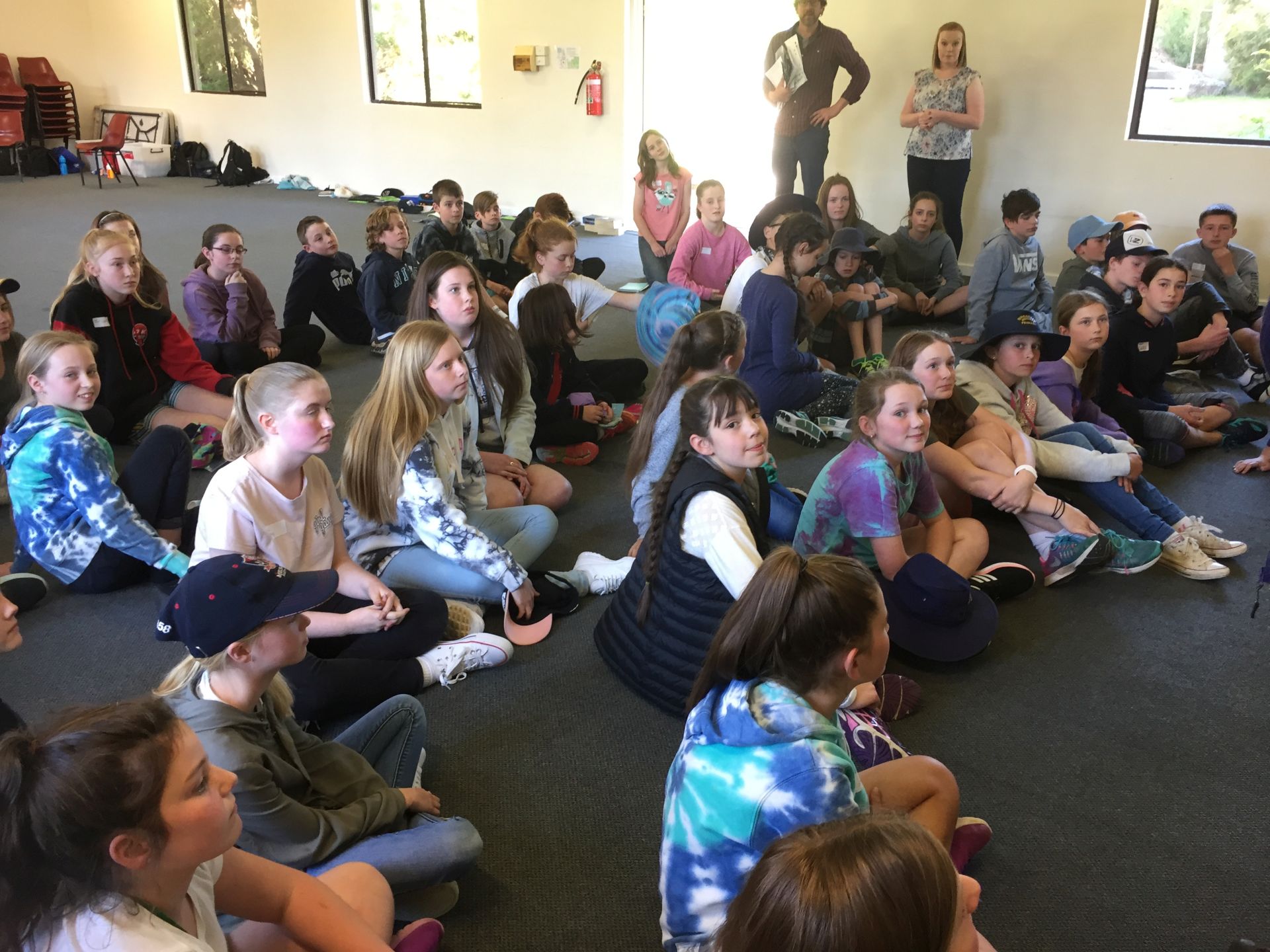 Art Exhibition
The annual Year 12 Art Exhibition was held at the Chirnside Park Community Centre. This opportunity for senior students to showcase their work was exceptional. The calibre of work was outstanding and a testament to the passion, commitment and dedication of Ms Laura Morley and her cohort. Thanks also to Ms Sue Haylock and her music students for their support and performance at this event.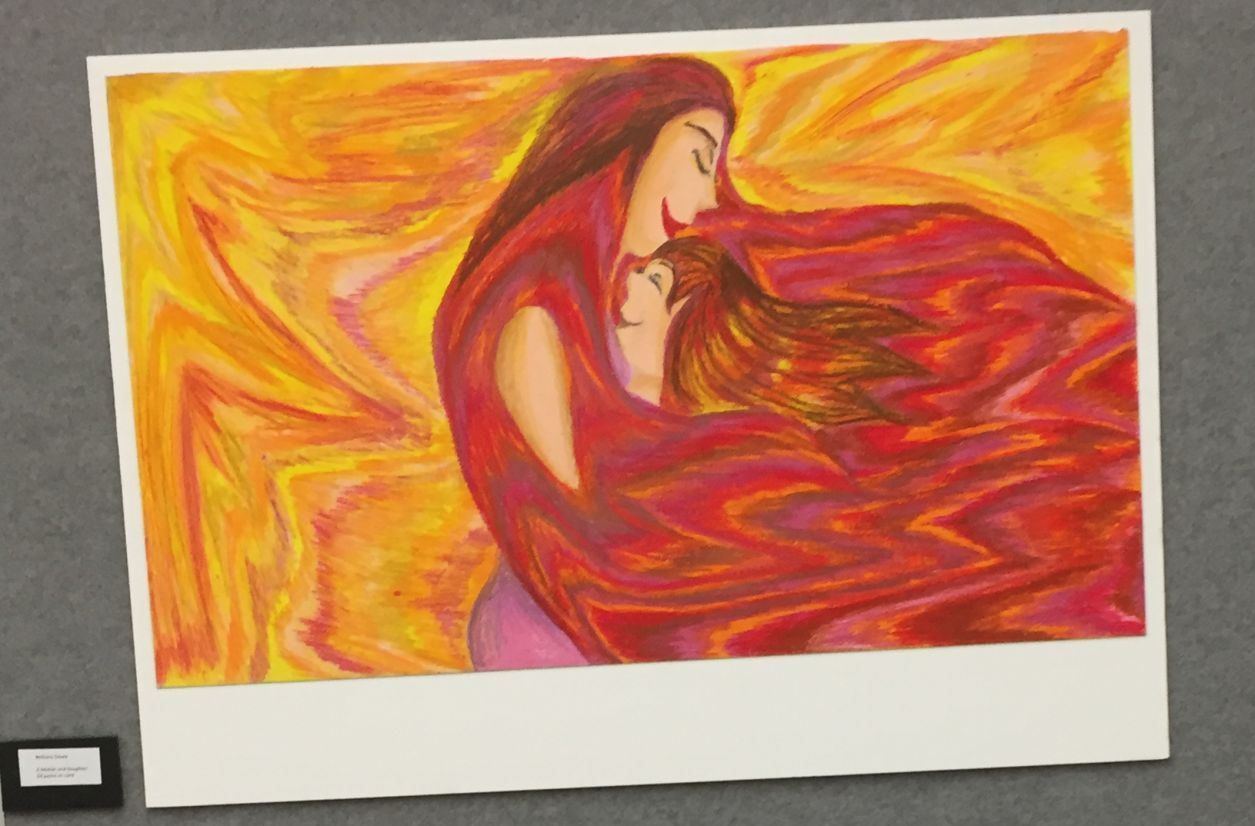 VCE Showcase
The VCE Showcase provided an opportunity for VCE Music, Media and Theatre Studies students to share their major pieces of work with families and friends. Performances, films and monologues were all of an exceptional standard and a credit to all those involved.
VCAL Project
The Year 12 VCAL class also presented their final community development pieces to the middle school recently. These presentations were the culmination of weeks of work in and around our community. The range of projects was extensive and completely student driven. Projects included: working with people with disabilities through SCOPE, delivering pet care sessions to primary schools, raising awareness of the work of the RSCPA and even arranging a Skype session with our sister school. The dedication and commitment displayed by the senior VCAL students was exceptional. Well done to all students and Ms Logan and Ms Byrne for their work in supporting these students. Congratulations to the Year 11 VCAL group on the official opening of their "History of Lilydale Heights College" research project. Many hours of preparation, referencing, dusting, copying and laughing has gone into this event.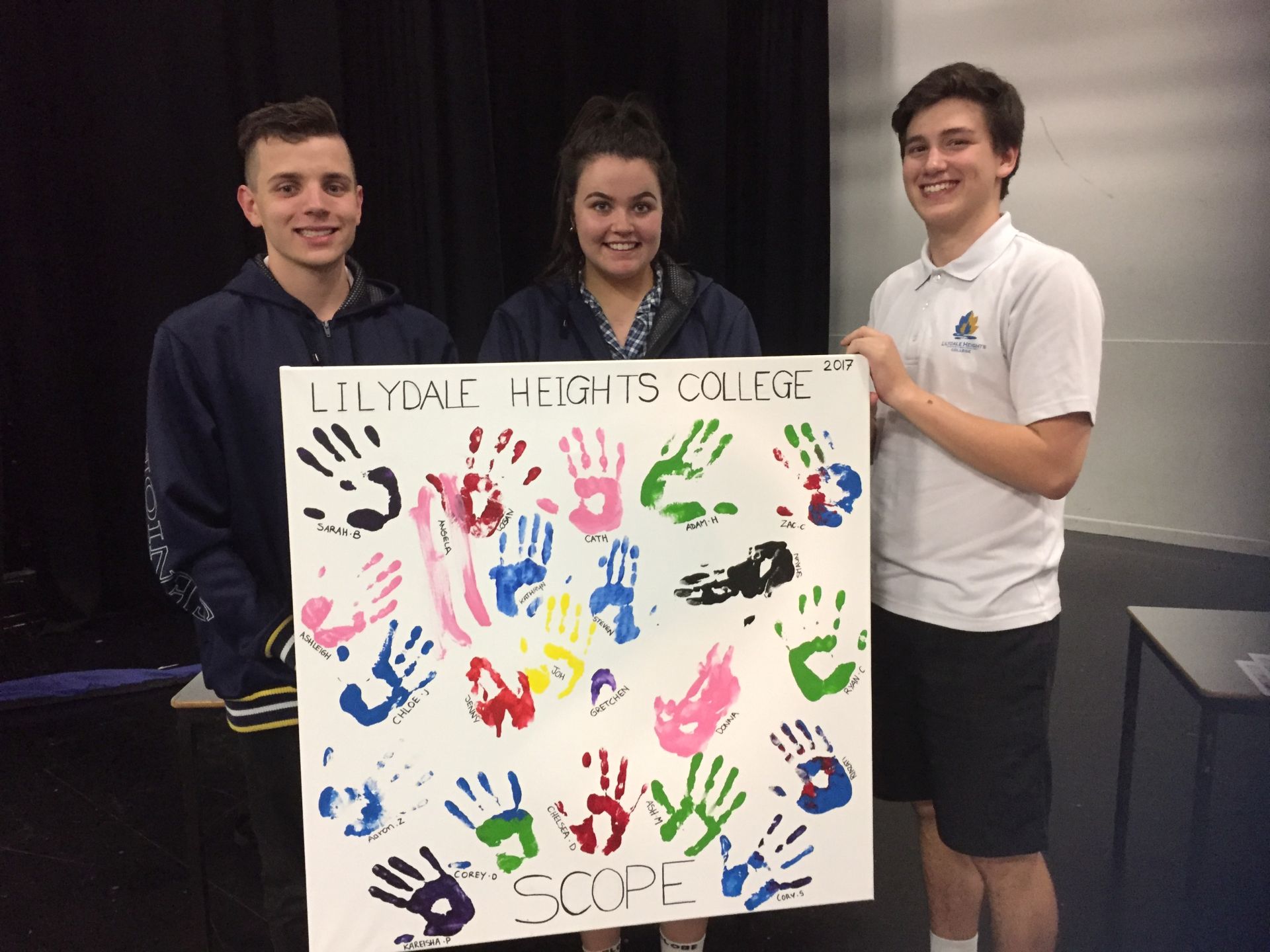 Many thanks to OELLEN for their support and congratulations to Mike Waddell and the VCAL group.
Sporting Grant
Congratulations to Mr Matt Smith who has successfully secured a Sports grant to the value of $1,750. These funds will be used to enable junior students access to sporting facilities in the surrounding area. This will extend their experiences with and understanding of a range of sports such as tennis and golf.