by Rosina Fotia, Principal
The business end of the year is upon us with final assessments and examinations being completed by students in many levels across the College.
Learning Focus
As a part of the FISO initiative on improving writing in secondary schools, Lara Serle has hosted Yarra Hills SC, Heathmont SC and Bayswater SC in a walk through. The focus was to identify areas where Writing to Learn strategies are being used and where they could be used. This impartial information provides us with constructive feedback regarding our local initiatives and how we can further improve educational outcomes for our students.
Dr Finkel AO, Australia's lead scientist, recently visited the Yarra Ranges Tech site. He is currently heading a federal government program aimed at increasing student participation in STEM. He was very impressed with the YRTS program and is keen to find out more and perhaps use the model at a national level.
Senior School students are in the middle of their current examination period. This finishes shortly and students from the current Year 11 cohort will undertake two weeks of their Year 12 studies in preparation for the upcoming school year.
Thank you to staff who have volunteered their time to support Middle School students with extra lunch time study sessions in support of their preparation for the examination period.
Respectful Relationships
Respectful Relationships is about tackling family violence through education. As part of a staged process, all Victorian schools will be supported to implement a whole school approach. This will include looking at schools' practices and policies relating to gender and driving meaningful cultural change. Lilydale Heights College began its journey with two hours of professional development with all staff this month. This included a basic audit of curriculum and posters etc in each learning area. Commitment to this program will continue to build a culture of respect and equality in our schools - as learning places and as workplaces that achieve long-term change in the community.
Music Showcase
A highlight of the College music calendar is the amazing End of Year Showcase. Once again, this year was no exception with outstanding contributions from nine different ensembles. This included Year 7 and 8C. Congratulations to all involved and a huge thank you to the dedicated students who have put many hours of rehearsal into this final performance of the school year. Well done to Mr Barker and the Instrumental Music team for all their work.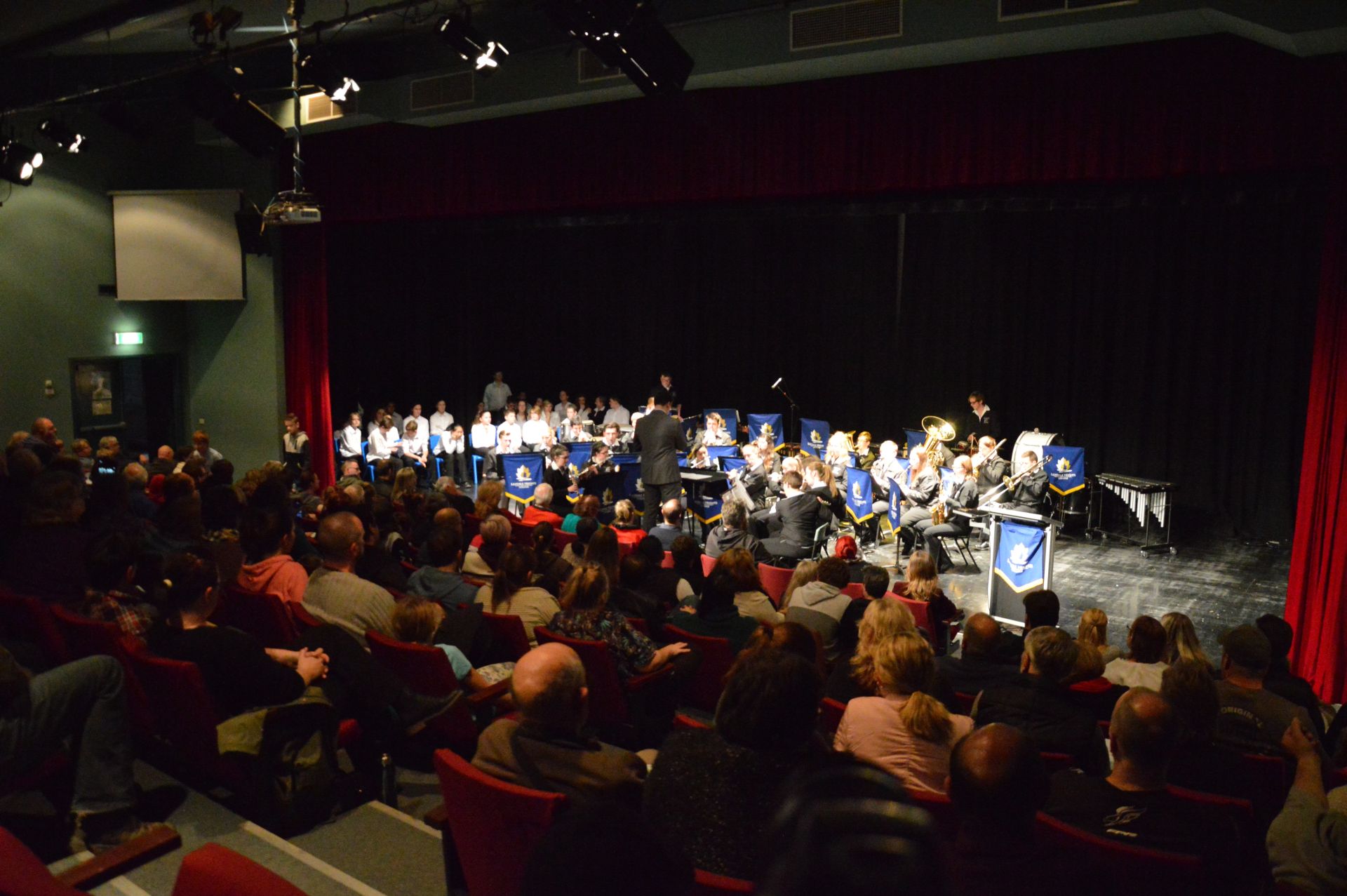 State Sporting Achievements
There have been outstanding performances from two Lilydale Heights College students who competed at the Athletics Victoria All Schools Championships this month. This competition is open to all public and private school students across Victoria and is very competitive. Our two representatives both won medals; Tyler Weeks won gold in the U18 Discus and qualifies to represent Victoria at the Australian All Schools Championships in Adelaide and Zane Wheeler won silver in the U17 High Jump in a competitive field of nine, with a PB of 1.87m. Zane has been selected to represent Victoria in the Athletics Australia's Junior Championships in Sydney next year.
For a small government school to have two medallists at a state wide event is a massive achievement! There are many large schools with athlete development programs and top notch facilities that failed to bring the same proportion of medals. Congratulations to both boys!!!!
Welcome BBQ
On Saturday November 18, the College welcomed its 2018 Year 7 cohort and their families with a welcoming BBQ. The event, held at the College, was an opportunity parents, students and staff to come together and begin to develop relationships. These relationships are designed to focus on supporting the children through the next six years of their school journey.
Thank you to Mr Denny and the transition team for their work and to all staff who supported this initiative.