by Rosina Fotia, Principal
Another year has very quickly come and gone. It is difficult to believe that this is the final newsletter for the 2017 school year. It has been a very busy year and December has been no exception. While the College is busy preparing for the 2018 school year, many programs and activities have continued to be prepared and delivered to students still at the College.
---
Learning Focus
The focus on student learning has been unwavering at this time of year with students undertaking end of year examinations and many students completing their Individual Learning Plans in preparation for the upcoming academic year. In addition to this, all students have completed at least one week of the STEP AHEAD program where they have officially transitioned into the next school year. It has definitely been a busy and exciting time for all.
---
The Class of 2017
Farewell to the class of 2017, your contribution to the College community whether it be in the academic, sporting, arts or performing arts fields throughout your time has been much appreciated. Whether you move on to employment, training on further studies, College staff and council would like to take this opportunity to wish you every success for the future. Congratulations to Peta Popa-Jeske who achieved the highest ATAR score from this year's cohort. Her score places her in the top 10% of students across the state. An amazing achievement!
---
Orientation Day
On 12 December, we welcomed the 2018 Year 7 cohort to the College. Students and some nervous parents gathered in the performance centre where they were formally welcomed before students were whisked away to meet teachers, familiarise themselves with the College grounds and, most importantly, begin to develop new lifelong relationships. Our new students were the first audience for the College Junior School Production. They were treated to an outstanding performance written by Mr Peter McKenzie that was ably performed by Junior School students. Congratulations and thank you to all students and staff who contributed to the success of the day.
---
Awards Night and Reports
This College Night of Excellence was held on 11 December. This evening is the pinnacle of the academic school year for students in Years 7 to 11. Awards are presented for academic distinction and merit to students who have worked well ahead of their expected levels. This year we also presented awards to students who have shown a strong commitment to the College values and contributed to the wider school community. Congratulations to all award recipients, your commitment to personal excellence and outstanding achievements are a credit to you all. I encourage you all to continue to strive to be your best.
---
Year 8 camp
The recent Year 8 camp to Howqua was a wonderful success. The weather conditions were perfect for the staff and students. They spent their days undertaking a range of challenging team building activities. Students completed a high and low ropes courses, and archery and bush walking activities. Many thanks to the Junior School Team, led by Mr Denny and Mr Smith, for their commitment to making the experience such a great success.
---
The Science Experience
This year we had three students represent the College in the Science Experience programme. This programme encourages students in Years 9 and 10 to consider science, technology and engineering as interesting and worthwhile subjects and career choices. The students enjoyed three days at Swinburne University where they were introduced to some of the wonders of science and technology. Rebecca Nel, Quin Mahoney and Lachlan Cottier were selected to be part of the program. They benefitted through a broadening of their scientific knowledge and understanding, an extension of their personal development, and through meeting other students with shared interests. Well done!
---
Girls Visit with Sharelle McMahon
"On Thursday the 23 November, 12 Lilydale Heights College students from Years 7 to 10 participated in a motivational talk from the ex-captain of the Australian National Netball team, Sharelle McMahon. Her speech was an inspirational one, revealing the tough times in her life and the good ones to a group of enthusiastic girls from the local community. This talk will motivate people to follow their dreams and not give up on them. She made everyone feel welcome and comfortable. It is a great story to listen to and a lot of good things will come out of listening to this amazing woman. Thanks to all the teachers that made this day happen and to everyone who participated in this event, and I hope there will be more to come."
April Jeeves, Year 10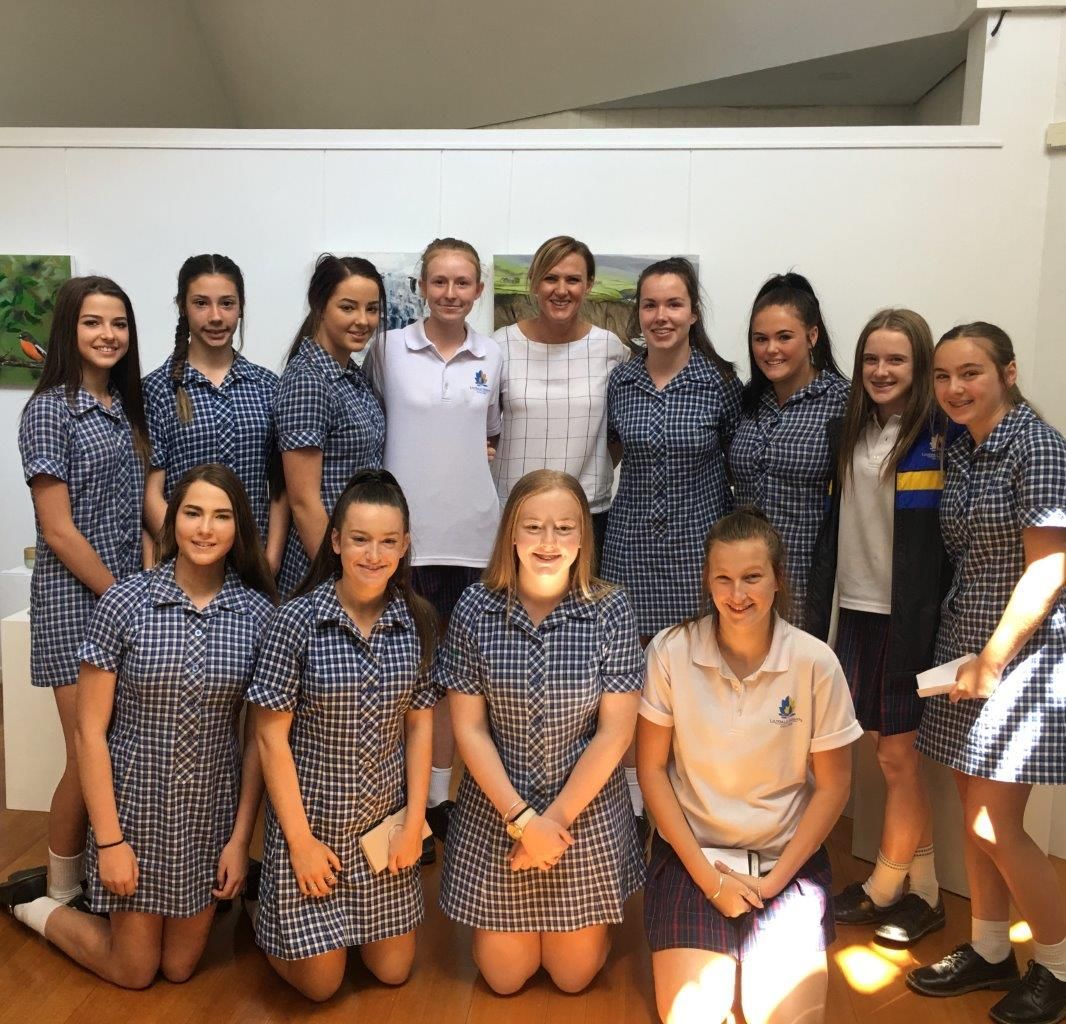 ---
Junior School Production
Meta Kids II - The Rise of Doom
Congratulations to all cast and support members who were involved in the Junior School Production of "Meta Kids II - the Rise of Doom." The show was another insight into the mind of Mr McKenzie and had audiences very entertained. Over 40 students were involved in the show which was viewed by the Year 7 2018 cohort and many parents, friends and staff last week. Well done to everyone involved and special thanks to Mr McKenzie, Ms Steeper, Ms Meara and Ms Serle for all their work during this very busy time of the year.
---
I would like to take this time to wish you all a very safe and restful holiday period. I hope that you take the opportunity to spend time with family and friends and look forward to working with you during the 2018 school year.
---
First School Day 2018
The first day of school for students in 2018 is Tuesday, 30 January.