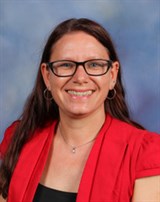 by Shannon Sargeant
---
This year we had a group of Year 7 students participate in Tree Day. Under instruction from the Sustainability Team, we planted native trees, shrubs and grasses in the indoor/outdoor classroom between H-wing and the Gym.
Despite the weather being wet and cold, the students were all enthusiastic and enjoyed making a positive contribution to the College environment.
Congratulations to everyone involved!