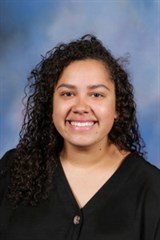 by Tanna Draper Nagas
---
Congratulations to Ryekan, Sam and Spencer on their first visit back to Yarra Ranges Tech School (YRTS) for their Koorie Student Program. Over five sessions in 2021, Ryekan, Sam and Spencer developed their own projects using the technology provided by YRTS. Ryekan and Sam worked together to create dirt-bike and motorcycle decals inspired by their culture. Spencer worked on anti-racism posters that will be displayed around the College to educate others on the impacts of racism. We are all off for our next trip to YRTS in Maywith three new students and I can't wait to show you what they create!
On Thursday 24th March, we are hosting our very first "Campfire Conversations" night with our Aboriginal and Torres Strait Islander families and community, as we have been selected by the Department of Education as one of 100 schools to host. The night will provide our First Nations community and allies with an opportunity to share their ideas on how we can continue to empower First Nations students at Lilydale Heights College.
The night will be opened by didgeridoo playing from local Yorta Yorta man, Shane Charles and catered for by Sharon Francis and her Year 11 VCE Food Studies class, inspired by Indigenous flavours and foods.
Stay tuned for more!