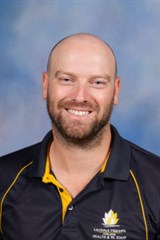 by Matt Smith
---
On Monday 17th of May, the Junior, Middle and Senior school girls headed to Barngeong Reserve to compete in the Yarra District interschool football competition.
Senior/Middle School Match Report:
A team combined of middle school and senior school students played one game against Lilydale High School's senior girls team. The girls battled hard for four quarters, but without players on the interchange our opposition was able to press quite hard towards the end of quarters. The girls set out to play an attacking, offensive brand of football, and largely achieved that goal particularly in the second half. While we didn't out-score the High School team, we owned field position for much of the 3rd and 4th quarters which resulted in some high quality scoring opportunities, which we were unfortunately unable to take advantage of. Lilydale High eventually ran out convincing winners, however I was extremely proud of the effort of our players, who never dropped their heads and continued to beat their opponents one on one. The structure and system of the High School team was too strong for us in the end, but that gives us some areas to work on for next year. Special congratulations to Sarah Rice and Hayley Burgess who lead the team beautifully. I want to thank TJ and Jade Mason who made their final appearances for the Lilydale Heights Sport program. The contribution to girls footy and sport in general at the College has been sensational and we wish you all the best for your exams. You're welcome back to coach teams any time!
Best players: Sarah Rice, Hayley Burgess, Jess Burgess, TJ Jacobs, Jade Mason, Jade Rice, Ryleigh Tesoriero
Goal scorers: Ryleigh Tesoriero
Junior Girls Match Report:
Teams played: Lilydale HS, Upper Yarra SC, Healesville SC Wins: 3 Yarra district premierships: 1!
What an amazing day for our junior school students, many of whom were playing their first games of football. Football is a hard game to play, but when players apply themselves the way the girls in this junior team did, it can be made to look effortless. We had something like nine players off the field at any given time, which lead to some challenges getting players on in their preferred positions, but all of the girls were amazing with their patience and were extremely supportive of each other when they were resting on the interchange. After winning our first two hit-outs against Lilydale High and Upper Yarra, the girls had a break and composed themselves for what would be a massive task to beat Healesville to take out the Yarra District premiership. In the first two games we had the game on our terms; we out-numbered the opposition at every contest, we released the ball with our kicking skills quickly and we supported each other when we were defending. This gave the girls confidence against a very talented Healesville side. We knew that if we played fun, attacking football and we were able to beat our opponents one on one, we would be a great chance. Two players who were crucial to us in this area were Cindy Sargent and Ella Wood, who played on some of Healesville's most dangerous players and kept them both scoreless. This, combined with Cindy's intercept marking and Ella's creative run off half back, gave our midfield group great confidence to spread quickly from the contest and provide support to our forwards. Liv Murphy, Ava Wallis-Hasell, Maddie Cameron and Sophie Freeman lead our Year 7 group beautifully on and off field and Jess Dixon was absolutely dominant in the ruck. We were able to overcome a talented Healesville side easily on the scoreboard in the end, but if you ask the girls they'll tell you exactly how hard the game was. We couldn't be more proud of you all and we now look forward to competing at Eastern Zone in June!
Consistent players on the day: Cindy Sargent, Liv Murphy, Jess Dixon, Sophie Freeman, Maddie Cameron, Bella Harper, Jayli Kift-Rochow, Ruby Paola, just to name a few!